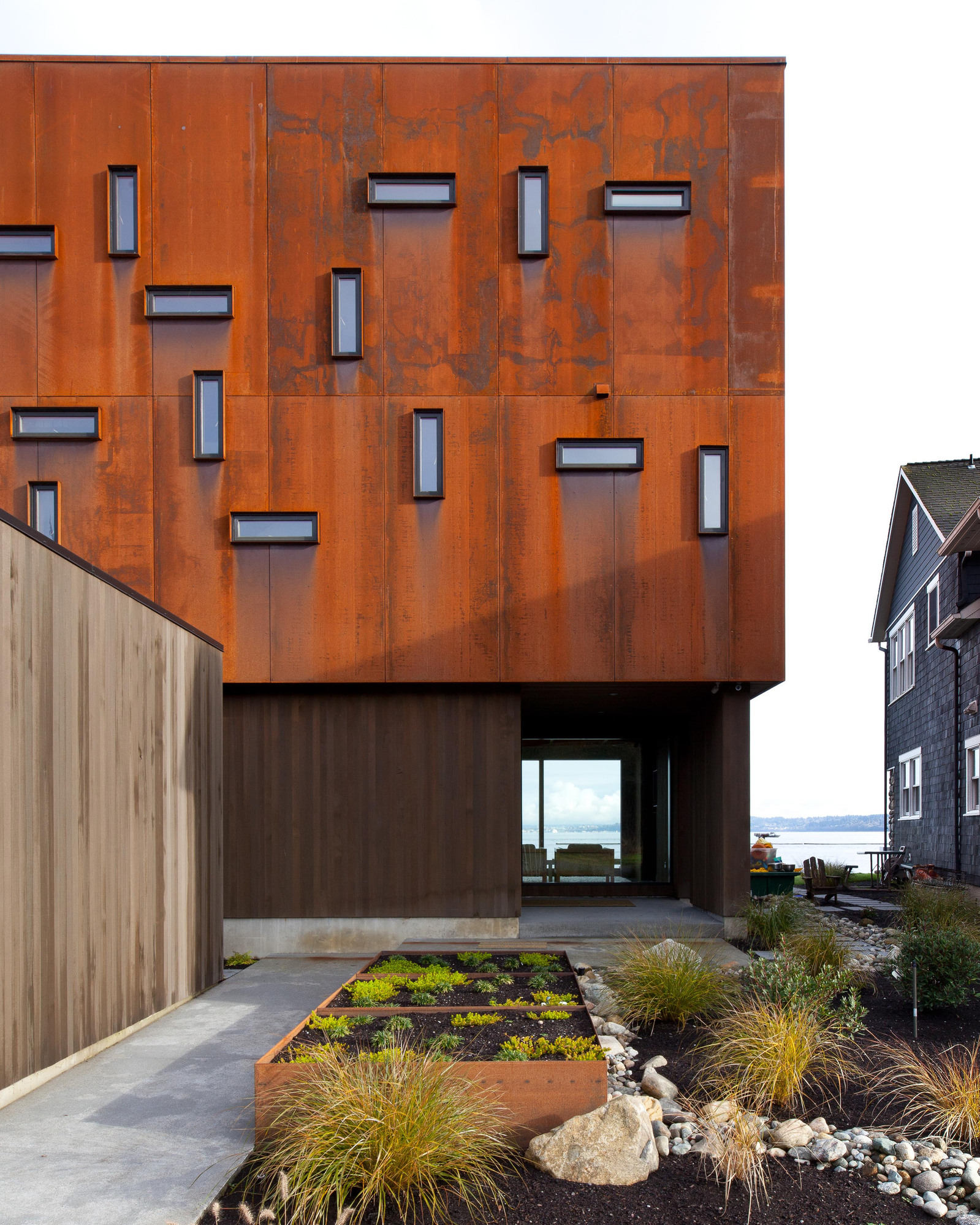 Whidbey Beach House
Pacific NW Magazine, New York Times, Chicago Sun Times: "It's boxy, It's rusty, It's distinct, It's cool!
"We finally had a chance to see the building in it's finished state last weekend. We are in a state of shock. The place is beyond brilliant; we are speechless." – Chris Halloran, Owner
Designed as a retreat for two growing families and perched on a small lot, this beachfront home's industrial exterior is contrasted by an open, airy, inviting interior.

High ceilings and walls of glass on all floors open the home to spectacular views of the Puget Sound. Symmetrical master suites on the top floor, children's suites on the floor beneath, all focused on the water. Large parties gather comfortably on the main floor which extends effortlessly to the terrace then the beach beyond. The corten steel siding easily brushes off heavy weather while becoming more interesting with age.
Eighteen skinny windows happily dance across the entry facade in stark contrast to the building's rigid industrial nature and take the edge off by adding a touch of joy and whimsy inside and out.