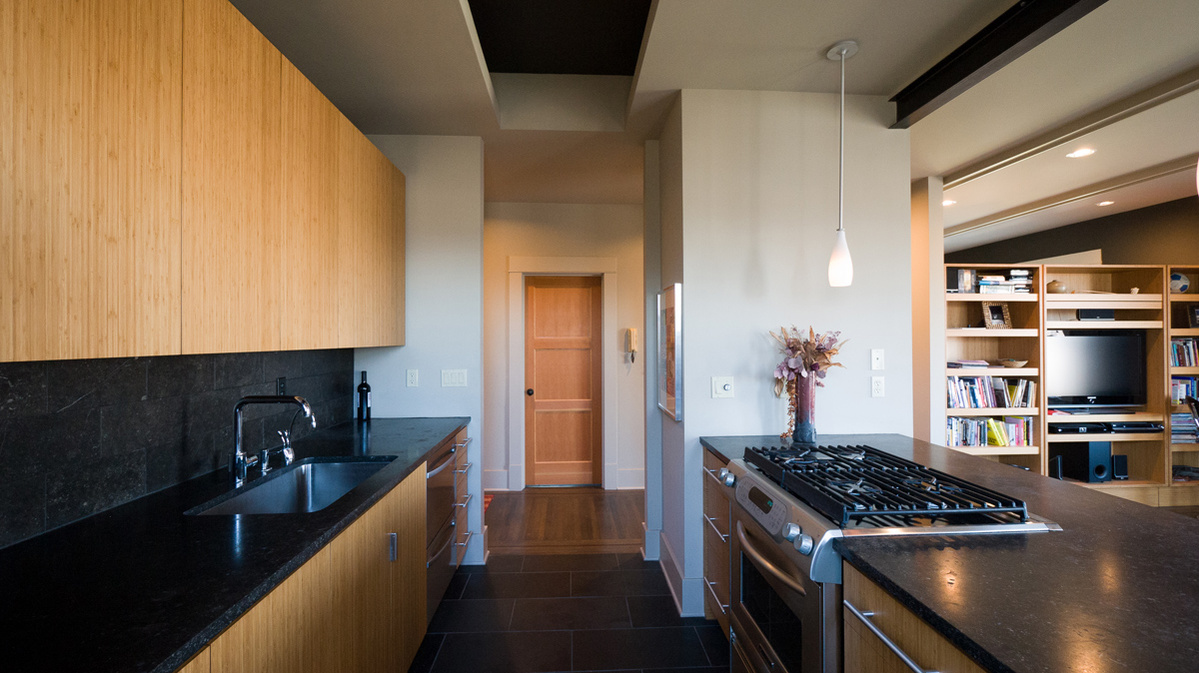 Queen Anne Condo
Built on a shoestring budget, the owner of this one bedroom condominium wanted to pump up the volume without breaking the bank.
The space was gutted to the studs except for the existing wood flooring. The flooring detail was repaired and left as configured to ghost how the space was originally arranged.
The living and sleeping spaces are divided by a large bamboo cabinet that acts as an entertainment wall on one side and work desk on the other.
Painted ceiling beams travel unobstructed between the two primary rooms to increase the perceived size of the space overall.
The bathroom is tiled floor to ceiling on two walls with white subway tile while a simple black slate shelf wall running the length of the room folds itself into the floor. One color cupping the other.
A slim recessed shower pan finishes the effect off while spicing things up . Floor to ceiling shower glass a steel vanity support and an aluminum window frame add to the industrial feel of the space.