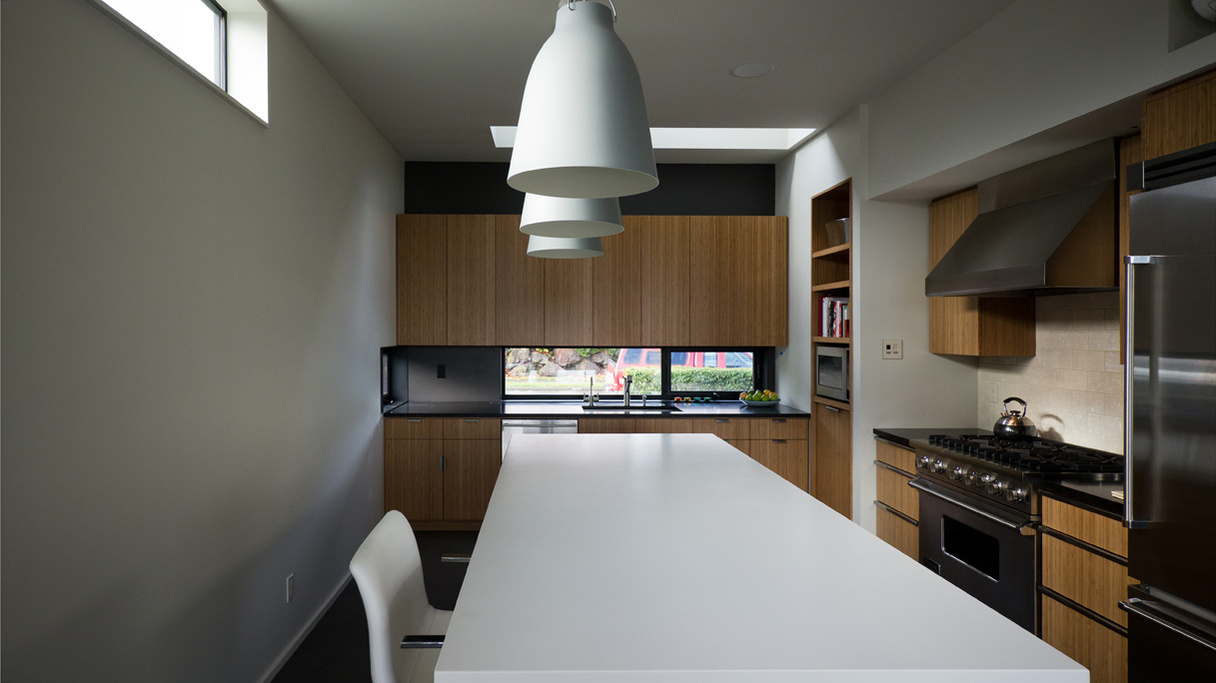 The Remodel Remodel
Pacific Northwest Magazine:
"Just inside the front door, a tone-setting steel column and super-custom staircase greet you like a scorned Glenn Close: They will not be ignored"
"Everything came to a grinding halt. We still had so many decisions, and we were out of our element putting the house together" Erik Nelson, Owner
This is an odd one. The initial architect went out of business leaving an unfinished shell. At first, we were called in mid-construction to simply figure out how to side the existing building. That lead to a significant reorganization inside to make the most of the newly existing windows and skylights.
The material selection takes center stage. Porcelain floors dominate to make the most of the radiant heated floors. Cabinetry and stair treads are constructed from bamboo plywood throughout. The entry stair, railings and wall panels are steel. The palette is neutral so that artwork and personal belongings shine.
A giant island was substituted for wall cabinetry in order to play the kitchen down while providing a great deal of storage.