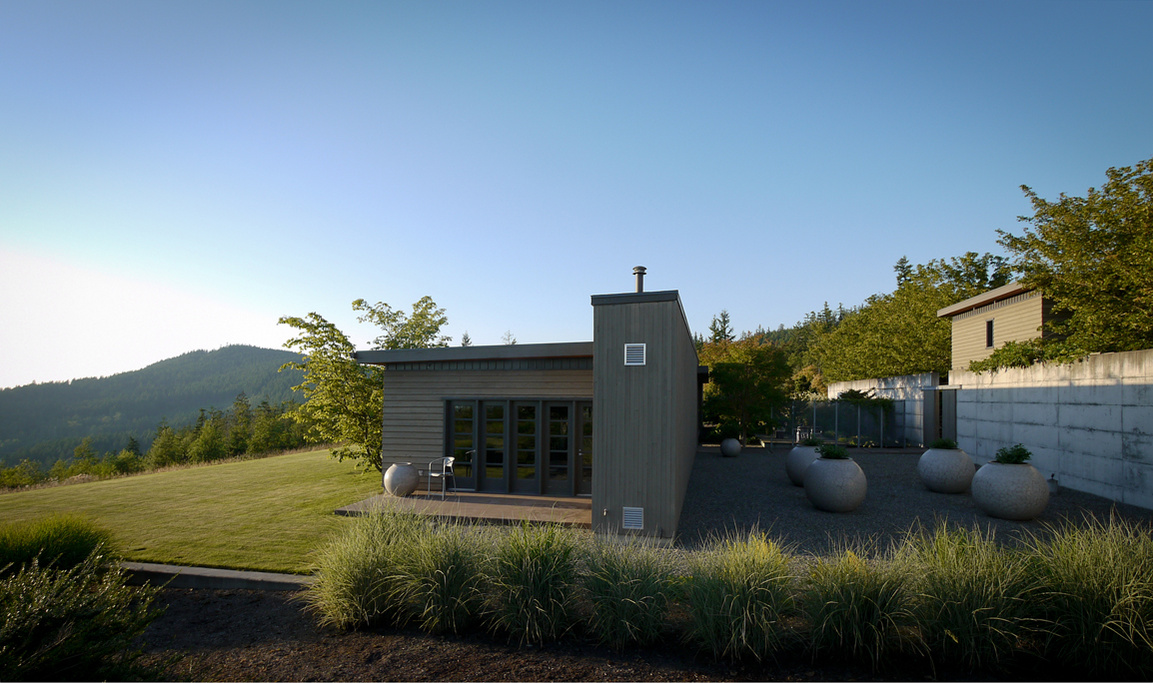 House, Wall + Garden
Pacific Northwest Magazine:

"Remash played with scale, transparency and not quite bisecting planes to create a horizontal house deceptive in its simplicity and surprising in its dimension."
"The money went into the concrete and the glass, melding the two elements to the outdoors....Oversized glass doors line the home's two longest walls, so on a warm summer day the entire house can be opened up to feel like a tent or a beach house" Ned Wells, Owner
Overlooking the Skagit Valley near Little Mountain this home was primarily designed to provide garden spaces for the longtime owner of Bellevue's famed Wells Medina Nursery. The garden was at the forefront of the design. In fact we were asked for a garden with a house in it, not a house with a garden around it.
The walled-in garden creates an outdoor room. A steel grated fence divides the walled garden in half, providing privacy from the general public as they enter and reducing the formal garden to a manageable size. A wood storage wall mimics the opposing concrete wall and provides storage space for a pantry, mechanical room, closets, and garden tools. The living room extends beyond the concrete terrace and then on to the grass terraces beyond.