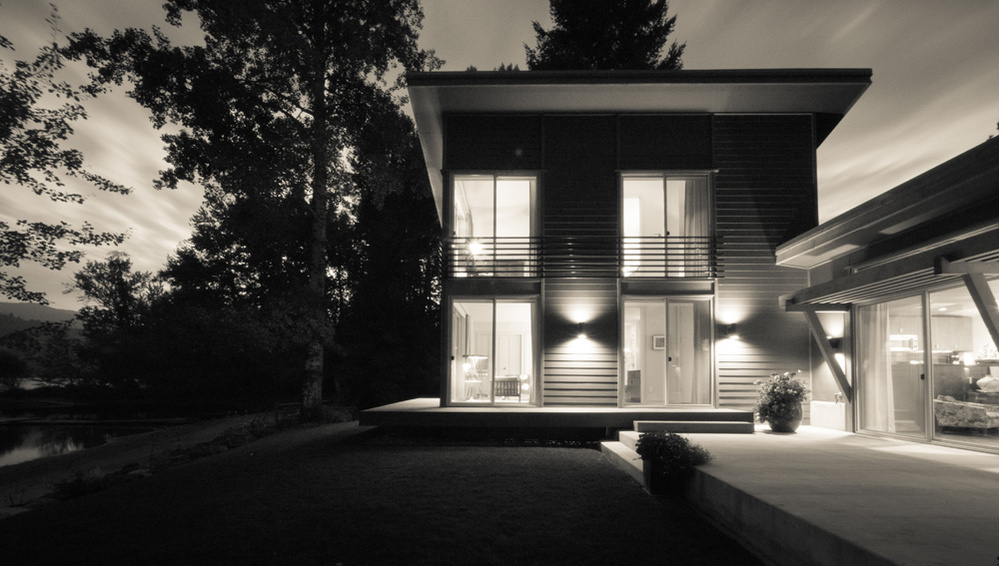 Twin Lakes
Built on a tight budget, this two bedroom cabin is perched mere feet from the shore of Twin Lakes near Rathdrum, Idaho.
The full project consists of a cabin and a detached garage with a guest apartment above the garage.
The two buildings replace one of the owners childhood summer getaways.
The cabin sports living and sleeping wings. The bedroom wing being comprised of two bedroom suites, one stacked on top of the other. The living wing is a kitchen, bar and living room which extends outdoors onto a terrace towards the nearby lake.
The cabin is sited to make the most of it's lake views and open up to the sunlight.